Reaching the UnReached to make "Positivity" a Priority and "Way of Life"
Psy Fi means the way of Contented, Blissful and Miraculous Life
This leads to Happy and Successful life
It is important for everyone to work with calm, relax and peaceful mind
Your inner success factors of peace, stability and happiness will have influence in getting you success outside

 

Trusting and believing in oneself is the first and foremost courageous inner factor of success

 
Integration of Psychology and Spiritual Science resulting in best outcome in Psy-Fi work be it counseling, training, educational programs to prevent mental health issues and promote positive mental health,we follow this in letter and spirit "Let's Live Positive". As per WHO theme 2020 Move for mental health: Increased investment in mental health for all can be achieved through this integration of Sciences and bring "Ray of Hope" for many in India and World wide.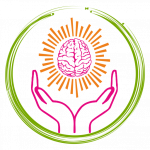 We Welcome you to enhance Peace, Positivity, Happiness, and Well-being
Evidence-based Psychological Counselling 

Overcoming Stress and Anxiety

High Academic Performance

Positive Parenting Benefits

Nurturing Relationships

Career Potential

Positive Aging
We train consciousness to adopt thought and action which leads to happiness & success 
Reaching the Unreached to make "Positivity" a Priority or "Way of Life".
We Help You To Help Yourself.
We Train You To Flow And Grow.
Evidence Speaks


Successfully Conducted one to one session in these area
Worldwide Psychological Services to provide , Education, Research, Training, Consultancy, Counselling to Enhance Quality of Human Life
On a missions to touch Four Million people to change, evolve for Miraculous life
Dedicated to provide evidence based psychological services
To help individuals to develop innate potential to achieve personal and professional excellence, happiness and holistic health
We Align With The United Nations SDG- Sustainable Development Goals #3 "Health and Well-Being " To Ensure Healthy Lives and Promote Well-Being for all At all Ages. It can be achieved through this integration of Sciences and bring "Ray of Hope" for many in India and World wide.
Latest Events / Programmes
Psy-Fi is an unique mental health organisation promoting positive mental health in society. In view of complex mental issues faced by mankind the world over, and especially in post covid times, evidence-based counselling and need based training is the need of hour. This organisation is meaningfully contributing in preventing mental health issues. I wish them all the best in this novel endeavor.
Sudhir Pratap Singh (IPS Retd.),
General Secretary NGO Sapna and Phd scholar.
Psy-fi is a dynamic organisation of Psychological Services promoting and providing Positive Mental Health through Effective Counselling ,Behavioural Training and Educational programs for all age group in Pan India.It stands for trust,genuine work with committed outcome and in true sense it is "Lets Live Positive"
Mr. OP Singh
M.B.A Ph.D Ex-DGP & State Police Chief (UP) Ex-DG CISF & NDRF
Psychology Counseling is a scientific talking therapy among many therapies. It is done online /offline psychological counselling as per the needs of clients. It helps client to address issues/problems of mental health. Mostly people leave the mental problems unattended and when it start's  interfering in their daily lives and makes their personality dysfunctional, then they look & consult for online/offline psychological counselling expert..
While searching to consult psychologist online, one needs to check credentials of psychologist online like qualifications (must), experience, expertise and area of practice for required solutions/outcome  of problems.
Post-Covid our mental problems, stress and anxiety has gain fourfold prominence and Covid has brought sea changes in our lifestyles, functioning in family, organizations and society. Now we have become a Digital World, so for anything and everything we just go to online. As mental problems are very serious and personal in nature, looking for psychology counseling online is easier than going out. It helps in privacy, time management and is cost effective saves time from traffic and conveyance problems.
Psychology counseling can be for various problems like, self, family, children, relationships, career, work, substance abuse etc. Mostly trend from Psychological Fitness Solutions (PSY-FI Solutions) client data indicates that in our Society people are looking for psychology counseling online, category wise first is relationships, second is self and third is work/career  problem areas.
Therefore reaching right to consult psychologist online/offline with right skills at right time is the the first step in seeking help for psychology counseling. Once client has clarity regarding his category of problems, can reaching to consult psychologist online or organizations to provide required help to alleviate stress, anxiety, depression and mental problems.
Next important question is how would one assess that they have received quality expert psychology counseling for their problems. It is very simple yet scientific to experience after sessions that is a very important first factor, is feeling emotionally unburdened and second factor is feeling internally mentally energized. These two factors helps ones to gain effectiveness in personality/behavior to live stress-free life.
Let's Talk and take a Stalk of problems before it takes form of disease in body, Let's be inwardly alert for oneself and know when one feels dis-ease in mind and that's the time to see the (Doctor of Mind- Psychologists) for psychology counseling online offline who are the first professional in line of treatment for help and prevent further mental issues/ problems, if sought help timely.
Psychology Counseling online offline works more on health model than clinical/disease model. In this context, in modern day living ,Psychological health needs to be priority before it becomes problems for self ,family and society.
Reach to consult psychologist online offline at PSY-FI to enhance peace, positivity, prosperity, happiness and abundance psychological well-being!
Research and publications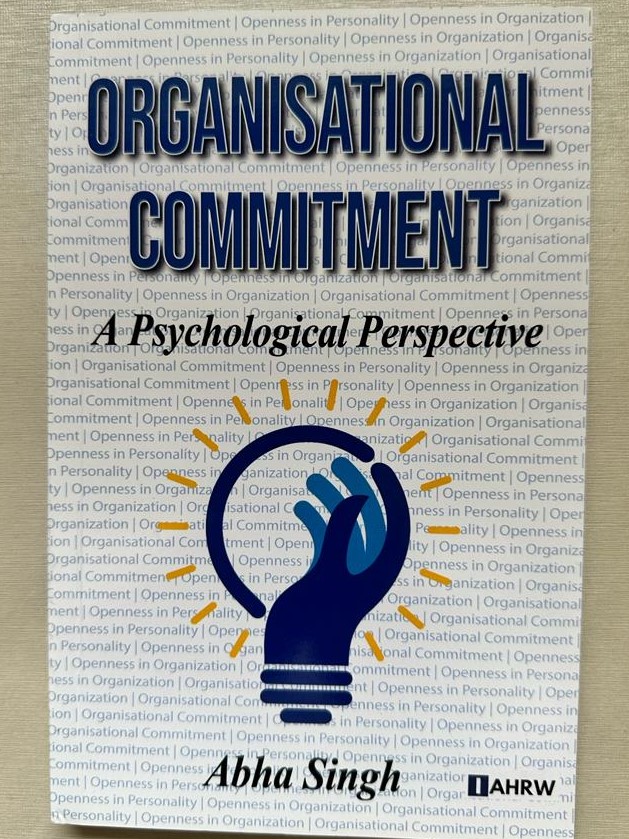 Organisational Commitment-A Psychological Perspective (IAHRW Publication)
PUBLISHED YEAR: 2018